I will showcase some of the progression in painting this big ass painting. It´s oil on canvas. And yes, it is a bit Guernica inspired:-). But with modern animalistic tanks… The scale is H: 149 W: 215.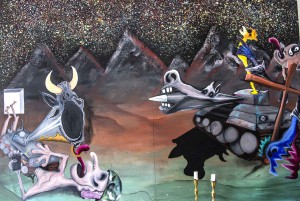 This paintings current title is "We are Animals", but is might change. The working title was "The Wars for Peace". If you have any good ideas, please write them down as a comment.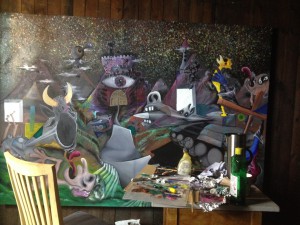 A late nighter with rock n´ roll, talk radio (DR P1) and the smell of turpentine.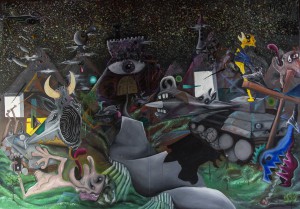 It´s done and sold! Uz…
Thanks for looking:-)